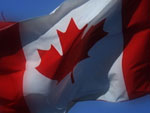 AFP: Canada closed its Tehran embassy and expelled Iranian diplomats on Friday, expressing concern for the mission's safety and slamming Iran's support for the Syrian regime and its threats against Israel.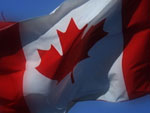 OTTAWA, Sept 7, 2012 (AFP) – Canada closed its Tehran embassy on Friday and ordered Iranian diplomats be expelled, in a damning severance of ties in which it accused the Islamic Republic of being the biggest threat to world peace.
Canada did not cite a specific incident that caused the breakdown, but issued a strongly worded attack on Tehran's support for Syrian President Bashar al-Assad's pariah regime and Iran's "incitement to genocide" against Israel.
In announcing the action, Ottawa cited concerns for the safety of its staff at the diplomatic mission in Tehran and also attacked the failure of Iran's rulers to account for the nation's disputed nuclear program.
"Canada views the government of Iran as the most significant threat to global peace and security in the world today," Foreign Affairs Minister John Baird said in a statement.
"Diplomatic relations between Canada and Iran have been suspended. All Canadian diplomatic staff have left Iran, and Iranian diplomats in Ottawa have been instructed to leave within five days," he added.
Baird also warned Canadians, including dual nationals, that Ottawa will not be able to provide assistance to them if they travel to Iran, and advised any Canadians in Iran to contact the Canadian mission in Turkey if needed.
Canada's action did not prompt an immediate reaction from Tehran, but Iran had threatened "reciprocal action" in May, when Canada closed the visa section in its Iranian embassy, one used by thousands of Iranians with ties to Canada.
Ottawa's move has gotten support from some of its allies in the West, who allege that the nuclear program aims to give Tehran a nuclear bomb, and have accused the "Iranian regime" of promoting international terrorism.
Israeli Prime Minister Benjamin Netanyahu congratulated Canada for cutting diplomatic relations, calling the decision "courageous" and "an example to the international community."
The US State Department said it "shared Canada's concerns" regarding Iran's support for the Syrian regime, its human rights record and its nuclear program.
"We want all countries to join us in isolating Iran as they see appropriate," added State Department deputy spokesman Patrick Ventrell, adding "there are many different ways they can do that."
An estimated 120,000 people of Iranian origin or descent live in Canada, according to official 2006 census data, and thousands of their relatives in Iran visit them every year.
Despite worsening relations, however, Ottawa's decision to cut all ties was surprising, Houchang Hassan-Yari, a Royal Military College of Canada professor, said, noting that as recently as the 1990s, Iran was Canada's main commercial partner in the Middle East.
Friday's move "is a sign of the very pronounced rapprochement between Canada and Israel," and of an ever-stronger shift away from Iran, he added.
In July, Ottawa warned Iran not to recruit agents in Canada after an Iranian envoy was quoted urging Iranian-Canadians to "occupy high-level key positions" and to "resist being melted into the dominant Canadian culture."
Ties have also been strained by Tehran's treatment of Iranian-born Canadians who traveled to visit their homeland. Iran does not recognize dual nationality and authorities have denied Canadian detainees consular protection.
An Iranian opposition group, the National Council of Resistance of Iran, based in Paris, welcomed Ottawa's decision to sever ties with what the group's president-elect called "the religious fascism ruling Iran."
Tehran had exploited its diplomatic relations around the world "to justify suppression, crime, acquiring advanced technology, in particular nuclear technology, and (to) export terrorism," said Maryam Rajavi.
Iran, which has been ruled by an Islamic theocracy since the 1979 uprising against the former Persian monarchy, is locked in a diplomatic stand-off with the West over its nuclear activities.
Tehran insists it has a right to enrich nuclear fuel to power civilian nuclear energy and research, but Washington, Israel and their allies claim it is seeking nuclear weapons capability.
In recent years, the stand-off has led Canada and the international community to implement a series of sanctions against Iran.
Israel, which has an undeclared nuclear weapons program of its own, has made it clear that it would launch military strikes sooner than see its main enemy in the Middle East attain such a goal.
Iran's leaders in return regularly issue threats to destroy Israel or to disrupt oil shipping in the Gulf. Tehran is also the main foreign backer of Assad's regime in Damascus.